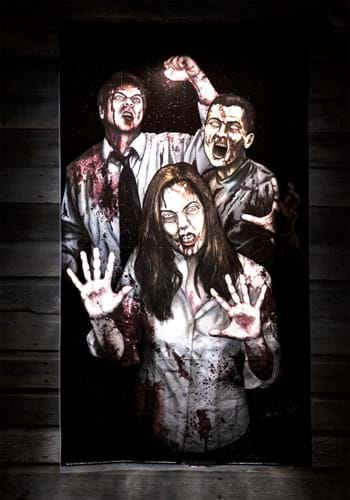 Give your home a ghoulish makeover this Halloween when you hang up these zombie window clings. You'll have your neighbors thinking that you're holding up a bunch of undead people in your house. This will be sure to keep away any unwanted visitors but you start to attract some zombies wanting to join the party inside..
Why Choose Zombie Asylum
Bring the undead apocalypse to your party when you hang up this Zombie Asylum decoration at your house. Your favorite living dead friends will feel right at home.