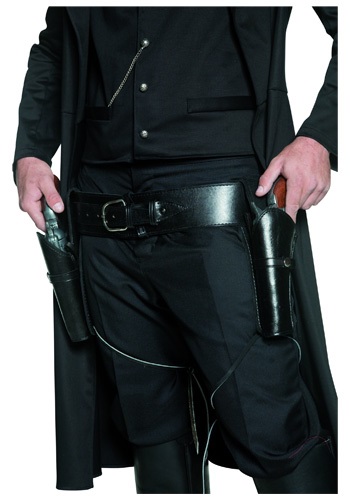 Keep the peace a little easier by adding this holster set to your western costume this Halloween. A nice, detailed holster set like this is exactly what you need for easy drawing on bad guys, for intimidation, and most of all, for extra detail and authenticity. Keep the outlaws in check with this sheriff gun holster..
Why Choose Western Sheriff Gun Holster
Become a wild west lawman with this western sheriff gun holster. It's a detailed and authentic-looking accessory set that will really make your costume stand out this Halloween!