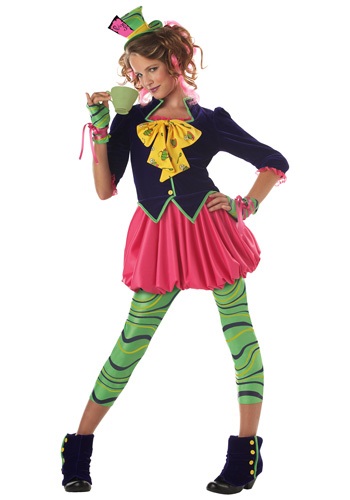 Everyone will want an invitation to your tea party this Halloween! It's a colorful dress that comes with leggings, hat, gloves and shoe covers. Add a white rabbit or flamingo purse. Look for our other teen Alice costumes for a great group idea for Halloween!.
Why Choose Tween Miss Mad Hatter Costume
This Tween Miss Mad Hatter Costume is perfect for hosting the maddest of mad tea parties! Invite your friends to come as Alice, the March Hare, and the White Rabbit, from our wide selection of Alice in Wonderland costumes.