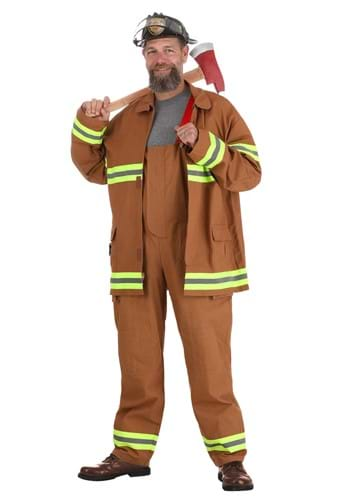 Did you know that protective firefighter gear wasn't available until World War I? Well now you do. While this costume may not be flame retardant, but you will be ready to do a magazine spread in this Adult Firefighter Costume. And help helpless kitties from trees..
Why Choose Adult Firefighter Costume
Jump off the fire truck and get ready for a party in this adult firefighter costume. This mens costume comes with overalls, an overcoat, and a helmet!