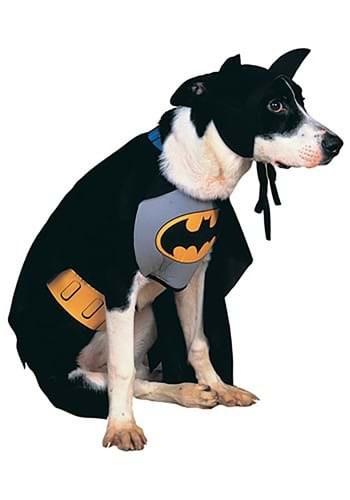 Batman always had great companions by his side in his effort to fight crime in Gotham City but his most faithful is Ace the Bat-Hound. Ace, a German Shepherd, was found by the dark knight and taken in as his own guard dog. He even made this helpful pooch his own bat shaped hooded mask. From then on this crime fight canine has gone on adventures with the caped crusader and has helped him foil many super villain plans. Now your pup can look just like the Bat-Hound himself this Halloween!.
Why Choose Classic Batman Pet Costume
Gotham City will be kept safe when your dog is out protecting it in this Classic Batman Pet Costume. Your dog will love getting into the superhero fun this Halloween!