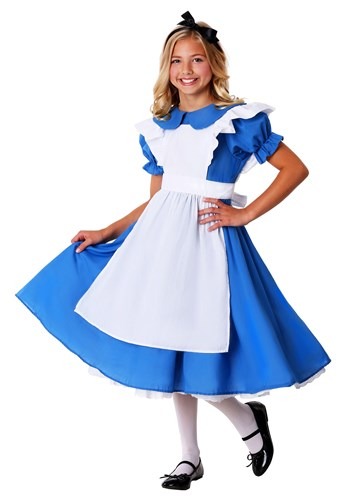 Enter the world of Wonderland this Halloween wearing this Child Deluxe Alice costume. Create a world of your own, where everything is nonsense! Nothing would be what it is because everything would be what it isn't. And contrary-wise; what it is it wouldn't be, and what it wouldn't be, it would. You see?.
Why Choose Child Deluxe Alice
If your curiosity often leads to trouble, this Child Deluxe Alice dress is for you! Check out our other Alice In Wonderland costumes for the whole family.