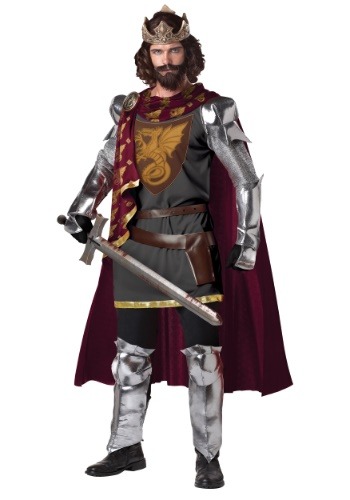 This King Arthur Costume for men will transform you into the legendary warrior who fought to protect his kingdom for enemies both real and supernatural! It includes a tunic with attached cape, belt, brooch, and armor including epaulets, gauntlets and leg guards. (Note: the tunic appears darker gray than portrayed in the image). When you add a sword and shield accessory you'll look like a truly valiant king!.
Why Choose King Arthur Costume
Go into battle to protect your kingdom with this King Arthur Costume. Pair it with our Queen Guinevere costume for a medieval couples costume idea.