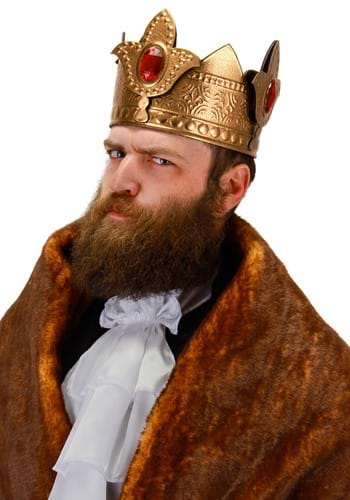 Hear-ye! Hear-ye! I need the attention of all the townspeople. I am introducing a new king. Bow down when you are in his presence for he is majestic and wonderous! You'll feel completely majestic when you wear this soft King Crown. It will make any King's costume totally epic..
Why Choose King Crown
You can take the throne and regale the court at your coronation when you accept this King Crown as leader of your kingdom!