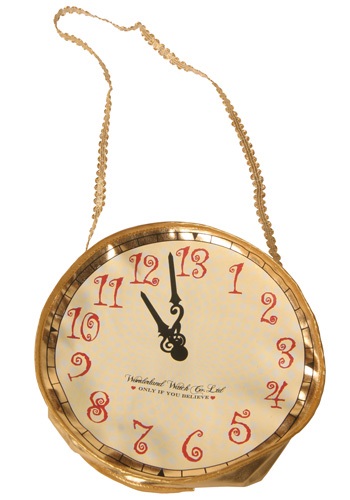 Stay on top of the time with this Gold Alice Clock Purse. Sure it's not functional but neither is a young girl falling down a rabbit hole in hopes of catching a walking, talking, rabbit. Like the clock, maybe her adventure was all an illusion….
Why Choose Gold Alice Clock Purse
A Gold Alice Clock Purse while fashionable is non-functional. Don't expect to make it any where on time if you're using this to help you. Take a lesson from the white rabbit, get a real working clock…or a cell phone.