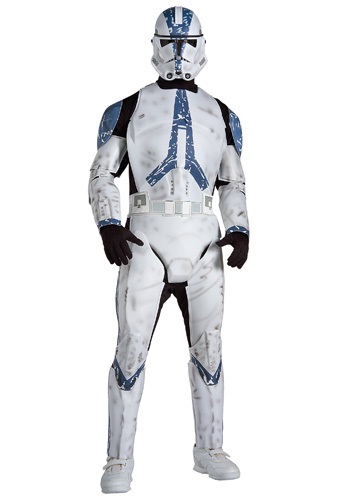 During the Clone Wars the galactic republic used various ranks of clones to fight it's battles. Because once the separatists took arms against the peaceful senate the Jedi alone couldn't stop these evil forces. So the powers that be called upon the clone from Kamino to fight their battles for them. Now you can join their ranks in this great Star Wars costume..
Why Choose Clone Trooper Deluxe Costume
Our Clone Trooper deluxe costume Episode 3 is a realistic adult Star Wars costume for Halloween. This Clone Trooper costume kit comes with everything you need.