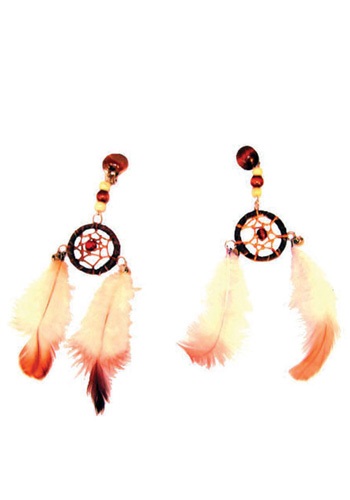 Add a Native American touch to any casual outfit, or wear these Dream Catcher Earrings with your Indian-themed Halloween costume. The dream catcher hoops are covered with faux suede, and the feathers & wooden beads give an earthy feel. Catch your own dreams this Halloween!.
Why Choose Dream Catcher Earrings
Channel the energy of the earth with a pair of Dream Catcher Earrings! They are the perfect way to complete your Native American costume. They also make a fantastic statement piece for casual wear.