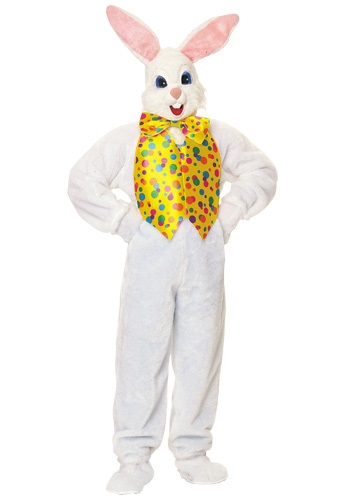 Once a year there there is a magical day where baskets filled with candy and eggs go missing. Where do they go? They are hidden by the amazing Easter Bunny. He does this so that children everywhere can have some fun on Easter day by searching for their lost baskets. Now you can get in on the fun by pretending to be the Easter Bunny himself in this great mascot costume..
Why Choose Adult Deluxe Bunny Costume
This adult deluxe bunny costume makes a great Easter Bunny costume for Easter events. This bunny costume is perfect for parties and other events.