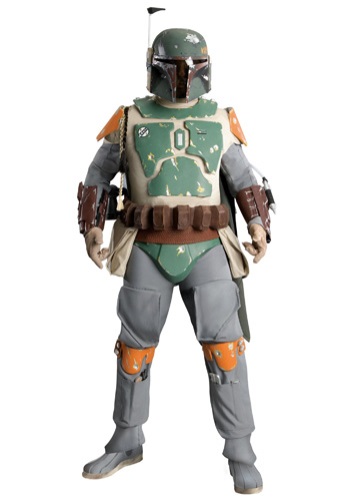 You don't even want to know what we had to go through to get Boba Fett's Mandalorian armor. Since Jabba's untimely death, tracking the guy down is nearly impossible. We checked in the stomach of the Sarlacc on Tatooine and on Bespin. Then, after a few more false leads, we finally found him on Coruscant. Anyways, to make a long story short, a few Pazaak games later and some really unlucky cards for Boba, we came into possession of some top notch bounty hunting gear, which we might just be willing to part with. (We're really not cut out for the bounty hunting business). It comes complete with helmet, armor and a jet pack. We're still keeping Slave I though..
Why Choose Supreme Edition Boba Fett Costume
You're probably wondering how we got our hands on this Supreme Edition Boba Fett costume. Trust us, you don't know what we had to do to the Star Wars bounty hunter's gear.