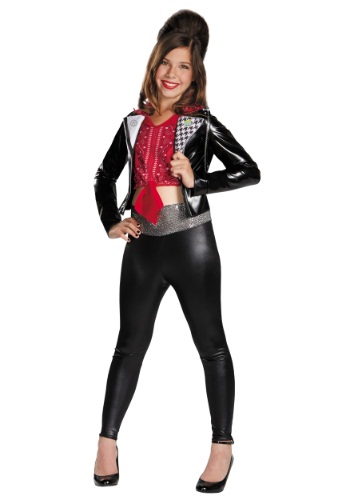 McKenzie is one determined, smart girl. She has a hard time deciding what her future should be, and it's going to take a magical adventure for her to follow her heart. Luckily she'll be able to make some new friends as a radical biker babe in "Wet Side Story". Let your girl experience the fun as Mack with this officially licensed costume!.
Why Choose Girls Teen Beach McKenzie Biker Deluxe Costume
Become one of the stars of Teen Beach Movie in this deluxe McKenzie costume for girls. You'll look just like her "Wet Side Story" biker babe character!