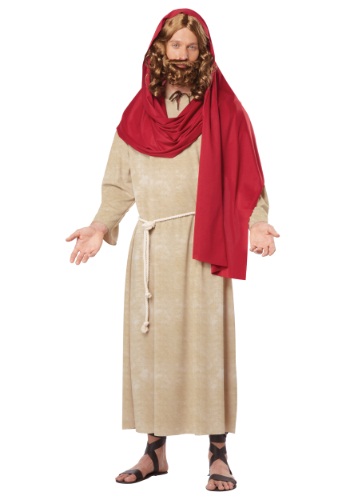 What would Jesus do? When not out healing the sick, parting the sea and feeding the hungry he would encourage people to walk in his shoes. And when you wear a Jesus Christ costume, you'll be doing just that. Go in peace..
Why Choose Adult Jesus Christ Costume
Go out into the world and heal some people, raise some dead, walk on some water, transform some water into wine, raise from the dead yourself… all in a day's work when you're in this Adult Jesus Christ Costume!