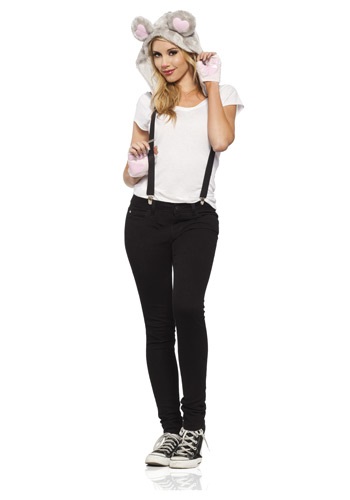 This Mouse Hoodlum turns your own jeans and shirt into a cute, quick and easy costume! The suspenders are adjustable and fasten to your jeans with metal clips. Watch out for cats!.
Why Choose Mouse Hoodlum
When you wear this Mouse Hoodlum, nothing will stir, not even you! Pair it with one of our cat costumes for a fun duo!