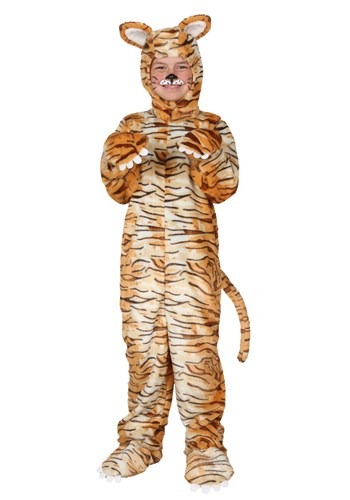 Sound the call of the wild with this Child Tiger Costume. Did you know that tigers are one of the few species of cats that enjoy getting wet? They're strong swimmers and love to bathe in rivers and ponds to keep cool in hot tropical weather. So your young tiger can purr while soaking in a pool (yes, tigers can purr, but not quite the same way as ordinary house cats)..
Why Choose Child Tiger Costume
If your little one loves to go wild, this exclusive Child Tiger Costume is perfect for Halloween or play time.