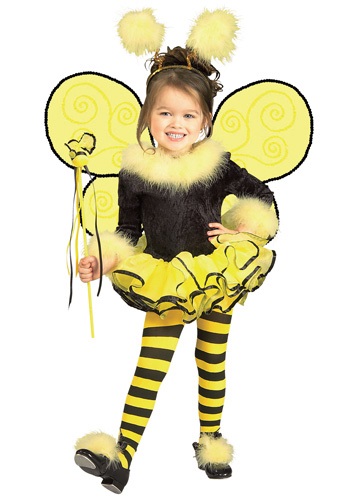 Buzzing around a garden you'll find cute little striped bugs looking for some pollen. With what they get from flowers they go back to their honeycombed hive to make the most tasty treat nature has ever created, honey. Now your tiny tot can buzz around the neighborhood collecting candy this Halloween in this bee costume!.
Why Choose Toddler Bumble Bee Costume
This toddler bumble bee costume is a fun toddler Halloween costume for girls. Get this girls insect costume for Halloween and they'll be the cutest insect around.