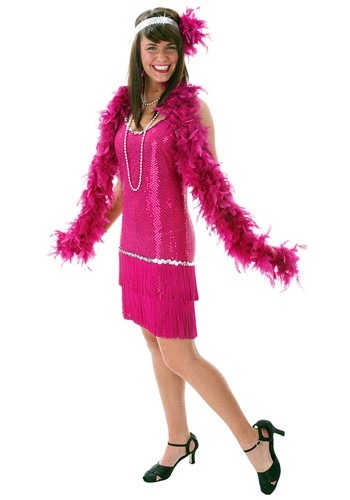 Imagine yourself in Atlantic City circa 1920's. You and your friends have just had a fun day on the beaches, and are now taking in the new boardwalk. electric lights are all around, a novelty, and there are many people in fine dress. Now, imagine yourself in this women's fuchsia sequin dress. Does it fit in with what you imagined? Of course it does! This lovely dress is inspired by the elegant fashions of the Roaring 20s! We'd go so far to say that it is the "bee's knees.".
Why Choose Plus Sequin & Fringe Fuchsia Flapper
Do you want to be the cat's pajamas? There's no better way than with our Plus Sequin & Fringe Fuchsia Flapper costume!