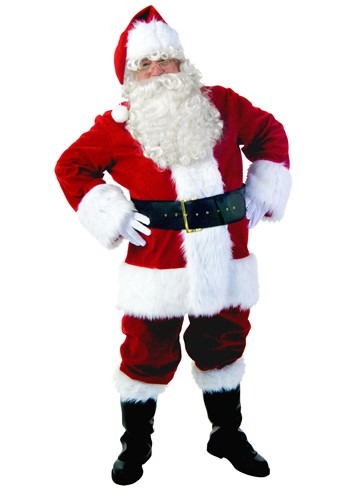 Make every child's holiday special with this Premiere Santa Suit! Complete your look with our Santa belly and beard, then add a bag for all of the gifts you'll be handing out. And check out our Mrs. Claus and elf costumes so you'll have helpers!.
Why Choose Premiere Santa Suit
This Premiere Santa Suit is a deluxe way to bring St. Nick to life! It will make the holidays a lot more cheery!