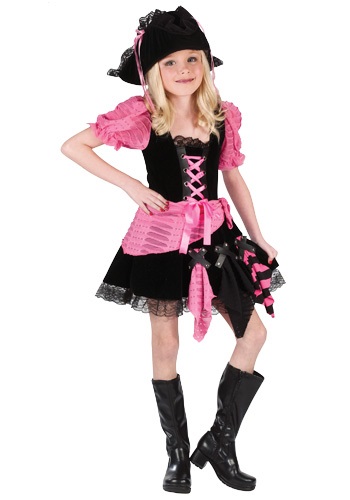 Your child will be ready to set sail with this kid's pink pirate costume. The 100% polyester dress has a corset-like front that can be laced up with a pink bow. Towards the bottom of the dress, there are three different black and pink strips of material which hang down for a unique look. The pink sleeves have a tattered look to them and the sash has the same design. Lace trim decorates the bottom of the dress which zips up in the back. The final touch is a polyester hat with black lace trim and pink ribbons on either side. Just add a pair of pirate boots to complete the look of this costume!.
Why Choose Kid's Pink Pirate Costume
This kid's pink pirate costume will give your child the sassy edge she needs for Halloween. A fun pink girl's pirate costume for Halloween in sizes s-l.