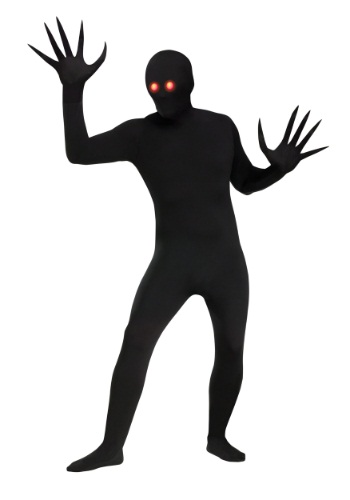 Every horror movie has some sort of bloody monster with sharp claws or a weird mask, but sometimes it's what you can't see that evokes the most fear. Picture this. The night extinguishes every light; not even starlight dares to shine. Dead silence. From the depths of the darkness, a shadowy figure writhes closer and closer. Glowing red eyes begin to dance in the darkness. Is it a monster? A demon? Perhaps a person? Your imagination runs wild with all the evil creatures it could be as it creeps closer to you and the panic strangles your chest with a primal fear. Creepy, right? Now imagine you ARE that shadowy figure with glowing eyes. That's what this shadow demon costume is all about!.
Why Choose Fade Eye Shadow Demon Adult Costume
Be a night ghoul with this Fade Eye Shadow Demon Adult Costume! You'll be able to strike from darkness!