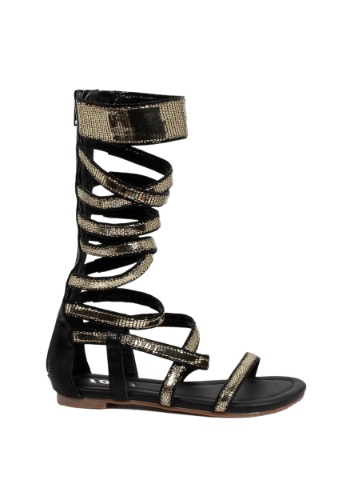 Hercules, stand aside! A real Greek is coming though! Stomp through the ancient Greek battlegrounds while you wear these Child Warrior Sandals. The shiny metallic finish will give you an intimidating look..
Why Choose Child Warrior Sandals
A pair of child warrior sandals will complete his gladiator costume with style! Add them to any kids Roman or Greek costume for a complete look.