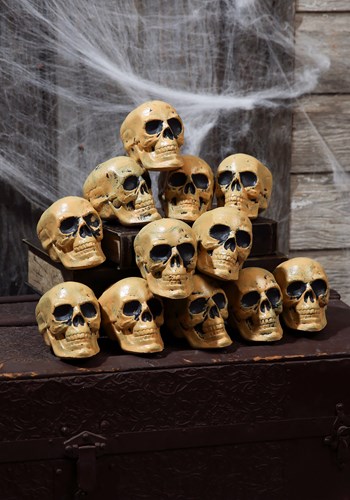 You can litter your home with the skulls of the dead this year! The bag of skulls set includes 12 small skulls made of molded plastic. Each skull is approximately 4″ x 3″ and is shaped to look like a human skull. The skulls feature a dark brown paint job (not white as seen in the image). Check out all of our frightening decorations to bring a deadly look to any party..
Why Choose 12 pc. Bag of Skulls
Find lots of places to put these 12 pc. Bag of Skulls around your haunted house or graveyard set up! The scary Halloween decorations can be hidden all over the house and yard!