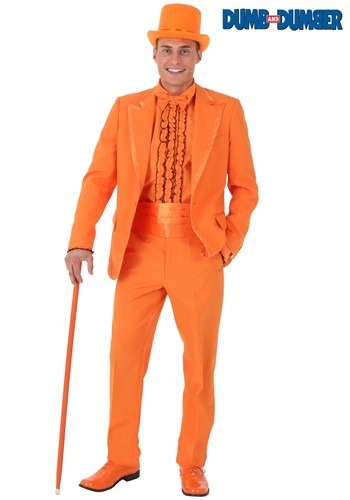 What do you do when you receive a windfall of unexpected cash and need to impress a special someone? You find the most handsome tuxedo available! This Dumb and Dumber Lloyd tuxedo is spot on for such an occasion..
Why Choose Dumb and Dumber Lloyd Tuxedo
Fulfill your dream of returning Mary Samsonite's briefcase to her in Aspen, but do it in style with this Dumb and Dumber Lloyd Tuxedo! An exclusive, officially licensed costume.